What's new?
Over the last few months I have been on loan from the cloud team to help work on an identity management project that has adopted working in an agile fashion. I have recently been moved to the "Product Owner" role of this group which has brought with it a new set of challenges but so far I am really enjoying it. Next week I will be attending a 2 day class with a goal to become a certified product owner. The support team I am surrounded by is top notch so its kinda hard to fail. I also have the best team anyone could ask for.
Using a company issued computer for work comes with some daily hurdles. The intent of these policies isn't to be a direct pain in the ass but it certainly has become a by product. No backing up data to a USB drive because a group policy prevents it. No running IIS to help with debugging web related code because a group policy shuts it off every 15 minutes. (Nginx was the work around) No installing any app you need because that could get you in trouble, hopefully they don't find Nginx. Like many my work life and personal life are merging more and more so last week I went out and bought a MacBook Pro to replace my main personal machine and to slowly become my main work machine as well. As a daily computer there has been no issues but I am struggling getting my development environment completely setup. I put Oracle's Virtual Box on it last night so I might end up running Windows 10 on top - we will have to wait and see how that goes.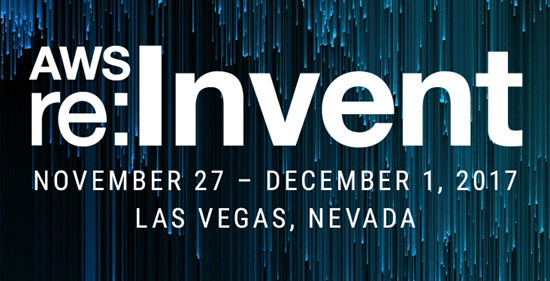 Amazon reInvent 2017 is right around the corner. This year we have to register for each session...um has anyone else noticed almost every session every day is full? Tomorrow I am going to take another look but at first glance the other day it didn't look good.
Mobile development. On Monday I was talking to a coworker and agreed to develop a mobile application in my free time that will run on both Android and Apple devices. The plan right now is to use AWS dynamodb to hold the data and AWS C# lambda functions will run the business logic. The lambda functions will be presented to the UI via AWS API Gateway. My plan is to use the Apache Cordova project to be the UI while taking advantage of AWS Cognito to help federate users to our internal identity federation server. It is my understanding AWS Mobile Hub puts all of this together for you so once I get the new AWS account created and handed over to me I will share more about this process.
Hope everyone is have a great week!
What's New? Product Owner, MacBook Pro, reInvent, Mobile dev
Reviewed by
Shawn
on
8:31 PM
Rating: